Waarom je wireless earbuds nodig hebt in je leven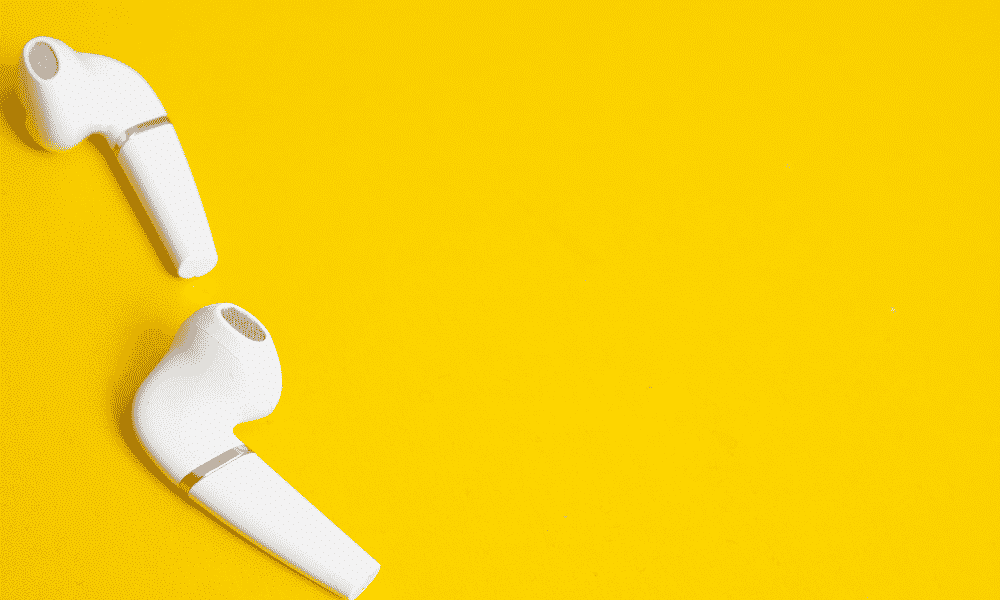 Herinner je het nog? Je gaat de deur uit, pakt je oordopjes uit de tas en komt erachter dat het draad van de oortjes compleet in de knoop zit. Heb jij weer… Met de komst van wireless earbuds is dat (gelukkig!) verleden tijd.
Bij dit soort oordopjes hoef je namelijk niet bang te zijn dat ze ook maar ooit in de knoop gaan zitten. De komst van draadloze earbuds past helemaal in deze moderne samenleving waarin smart home en wireless apparatuur steeds populairder worden. Inmiddels heeft de helft van de Nederlanders smart home apparatuur in huis. Draadloze earbuds mogen hierbij niet ontbreken. Waarom dat zo is, lees je in dit artikel.
Meer bewegingsvrijheid met draadloze oortjes
Het grootste voordeel van draadloze oortjes is de bewegingsvrijheid die je ermee hebt. Je hoeft nooit meer bang te zijn dat het draad van de oordopjes verstrikt raakt tijdens het wandelen, fietsen of sporten. Het is niet voor niets zo dat deze draadloze items ontzettend geliefd zijn onder sporters. Wat hierbij heel prettig is, is dat je je smartphone niet vast hoeft te houden of in een tasje mee hoeft te dragen, zoals dat bij een koptelefoon met draad wel zou moeten. Je kunt je telefoon gewoon naast je neerleggen tijdens het fitnessen, omdat zo'n draadloze koptelefoon voldoende bereik heeft door middel van de bluetooth verbinding. Wat wil je nog meer?
Afsluiten van omgeving door noise cancelling
Een ander groot voordeel is dat er met het jaar nieuwe ontwikkelingen op de markt komen op het gebied van draadloze oortjes. Zo scoor je tegenwoordig eenvoudig en snel een paar draadloze earbuds die over de fijne noise cancelling functie beschikken. Daarmee kun je je volledig afsluiten van alle geluiden uit je omgeving. Moet je je thuis concenteren op een belangrijke videomeeting voor werk? Of wil je een podcast horen zonder last te hebben van de verbouwing van de buren? Met één druk op de knop schakel je de noise cancelling functie in. Je kunt deze functie dus ook gewoon uitzetten wanneer je bijvoorbeeld buiten gaat wandelen of fietsen. Dat is wel zo veilig en handig.
Oortjes van klein formaat en licht gewicht
Tel daarbij op dat de gemiddelde draadloze oordopjes klein van formaat zijn en daarom ideaal zijn om mee te nemen in je handtas of zelfs broek- of jaszak. Dit soort oordopjes bewaar je meestal in een oplaadbare case in een ronde of vierkante vorm. Die case is eveneens klein en licht van gewicht, waardoor je vrijwel niets merkt van het geheel in je tas of zak. Om de oordopjes op te laden, moet je de case aan het elektriciteitsnetwerk aansluiten. Dat doe je meestal door middel van een USB-snoer of door middel van een draadloze oplader. Veel nieuwe wireless earbuds beschikken over de functie waarmee je ze draadloos op kunt laden. Je hebt dus bijna geen snoeren meer nodig!
Voor ieder budget zijn er wireless earbuds te koop
Alsof dat nog allemaal niet genoeg is, is er nog een voordeel te vinden aan wireless earbuds. Wist je namelijk dat ze voor ieder budget te koop zijn? Er bestaan draadloze oordopjes die behoorlijk aan de prijs zijn, evenals oortjes die voor een paar tientjes al te koop zijn. Het is aan te raden om oordopjes met elkaar te vergelijken zodat je precies weet wat je waar moet betalen voor welk aanbod. Daarbij kan het natuurlijk sowieso geen kwaad om online even onderzoek te doen welke wireless earbuds het beste bij jouw wensen passen. Noise cancelling oortjes zijn bijvoorbeeld vaak duurder dan oordopjes zonder deze functie. Wanneer je daar dus geen gebruik van gaat maken, is het zonde om ervoor te betalen.
Draadloze oordopjes hebben veel functies
Tot slot is het interessant om te weten dat je nog veel meer kunt met draadloze oordopjes dan alleen muziek luisteren of luisteren naar een podcast. Het is namelijk net zo gemakkelijk om even een telefoontje aan te nemen met je draadloze oortjes in of om een video meeting bij te wonen. Het grote voordeel van dit soort earbuds voor bijvoorbeeld je werk is dat je weer niet te maken hebt met een lang en vervelend draad dat alleen maar in de weg kan zitten. Veel mensen vinden het fijn om tijdens het telefoneren te wandelen of om tijdens een video meeting even wat drinken te kunnen pakken zonder de verbinding met collega's te verliezen. Met draadloze oortjes kan dat allemaal. Kortom: wireless earbuds zijn écht onmisbaar in je leven.