Huisstijl ontwerpen: Dat is makkelijk gedaan!
#Marketing

,
#Development

,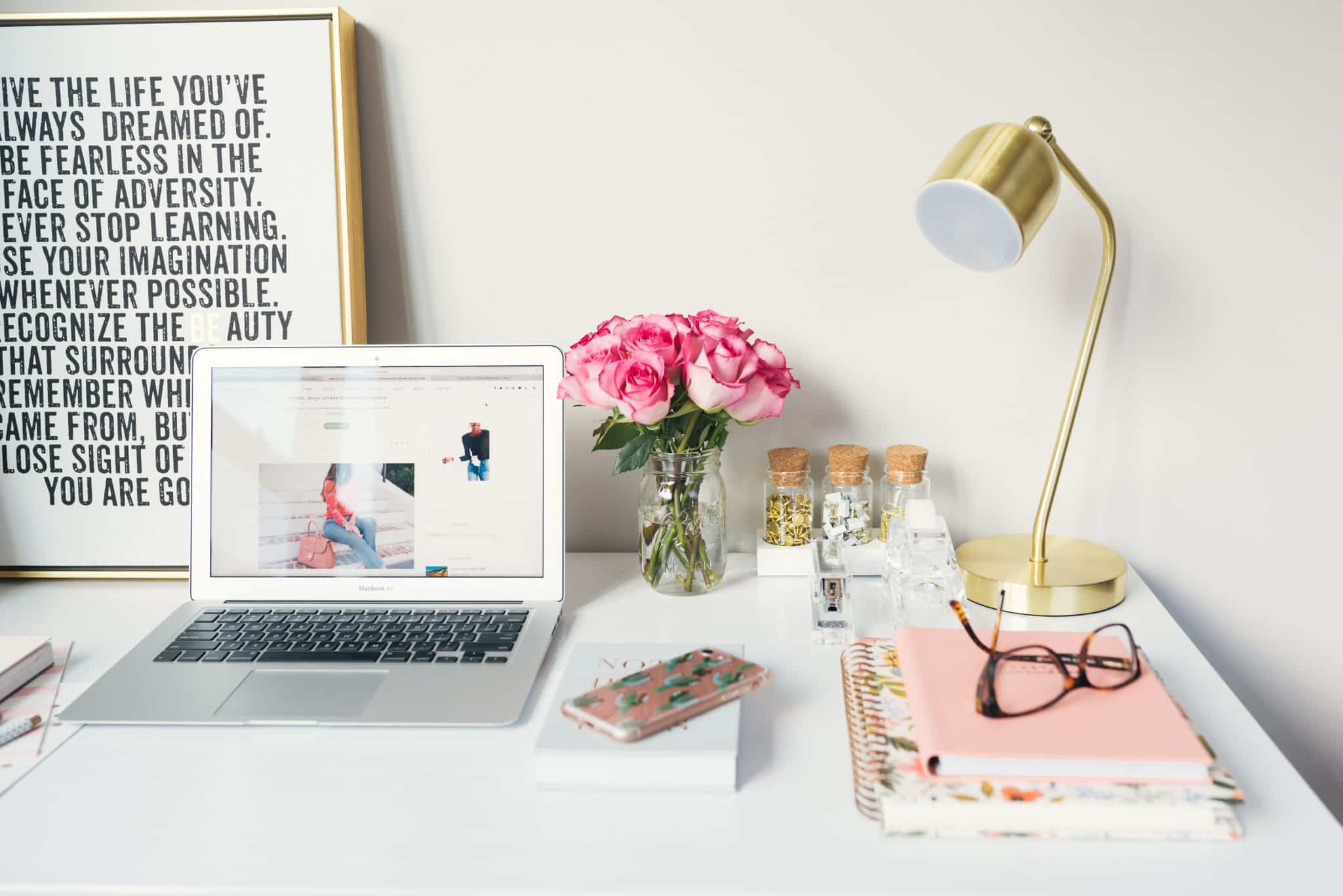 Er komt een klant naar je toe die graag wil dat jij een website voor ze aanlevert. Ze hebben ongeveer een idee hoe ze willen dat het er uit komt te zien: "Huisstijl handboek? Nee, die hebben we niet hoor." Waar begin je dan? In dit artikel nemen we een kijkje hoe je als (web) designer makkelijk een huisstijl kan ontwerpen voor je klanten. Een huisstijl ontwerpen moeilijk? Helemaal niet!
In gesprek met de klant
Natuurlijk heb je ervaring met het ontwerpen van websites, maar een huisstijl moet natuurlijk doorgevoerd worden op alle kanalen en in alle vormen van communicatie. Dit is erg belangrijk om consistentie te creëren! Als een klant nog geen huisstijl heeft, maar wel al een beeld wat ze zouden willen, zou jij een huisstijl voor ze kunnen ontwerpen. Ga met de klant zitten en bespreek wat hun visie is. Welke vibe willen ze uitdragen? Op wat voor een manier willen ze klanten aanspreken? Wat zijn de kleuren die ze voor zich zien? Op basis van deze antwoorden kun jij hun huisstijl ontwerpen en vastleggen. Je zou ook gebruik kunnen maken van een branding vragenlijst bijvoorbeeld.
Huisstijl ontwerpen en vastleggen
Een hele handige manier om een huisstijl vast te leggen is via Onzehuisstijl.nl! Hier kun je een huisstijl vastleggen en zo een online huisstijlhandboek creëren die makkelijk te delen is. Eén plek waar alles te vinden is tot betrekking van je huisstijl: van fonts tot aan kleuren en social media templates. Het enige wat jij hoeft te doen is alles stap voor stap invullen. Wat wij zelf erg handig vinden, is dat je nooit meer hoeft (excuse my language) te kloten met pdf's rondmailen die niet up-to-date zijn. Nooit meer bestanden zoals V16_nu_echt_huisstijl_handboek_deel54.pdf ontvangen als er maar een kleine wijziging gedaan is.
Via Onzehuisstijl.nl is alles te vinden op één plek die altijd up-to-date is en is makkelijk te delen door middel van een linkje. Ideaal! Dus wil jij ook makkelijk een huisstijlhandboek maken? Neem dan zeker Onzehuisstijl.nl in overweging! Je kunt het nu zelfs 2 maanden gratis uitproberen. Da's pas leuk.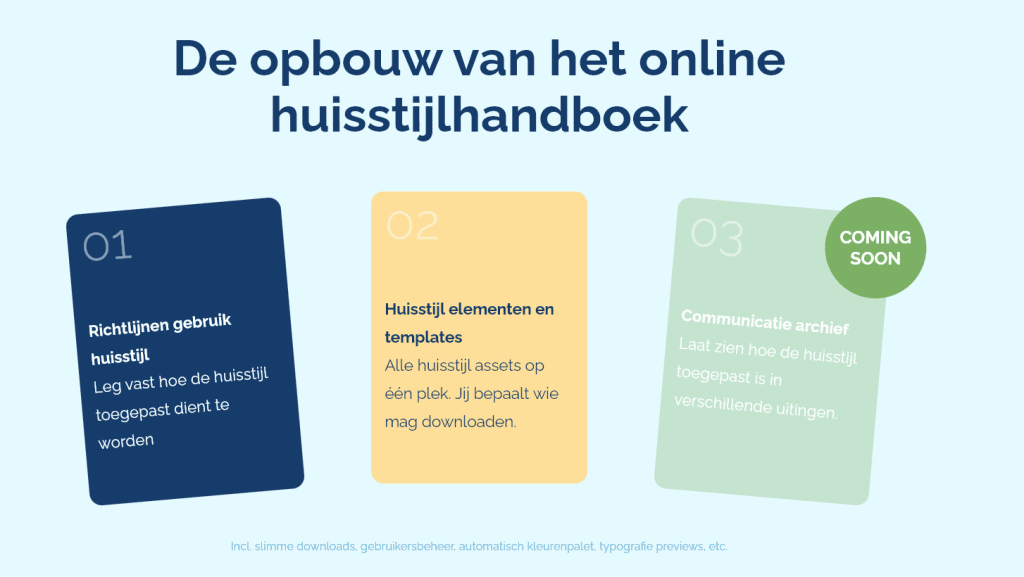 Maar, ik ben geen grafisch vormgever!
Dat is ook helemaal niet erg! Voor het ontwerpen en vastleggen van een huisstijl is dat ook niet nodig. Een goed huisstijlhandboek zorgt er namelijk voor dat de klant (of jijzelf) makkelijk aan de slag kan met het doorvoeren van de huisstijl… Die gaat namelijk veel verder dan alleen de website.
Het enige wat nog moet gebeuren is het vinden van een grafische vormgever aan wie je de holy grail (oftewel huisstijlhandboek) kunt sturen. Zo kan hij of zij meteen aan de slag en weet je zeker dat het in lijn zal zijn met de website: denk aan het logo, social media templates, bedrukte bedrijfskleding, nieuwsbrieven en visitekaartjes. Maar ook voor het maken van content: een communicatie specialist weet aan de hand van het handboek precies wat voor een taalgebruik, tone-of-voice en font in gebruik genomen moet worden. Hoe handig!
Zet de klant aan het werk
Je kunt er natuurlijk ook voor kiezen om de klant toegang te geven tot het digitale huisstijlhandboek. Zo kun je de eerste stappen van het ontwerpen van de huisstijl door de klant laten uitvoeren, aangezien ze vaak toch al een beeld hebben van wat ze willen! Via Onzehuisstijl.nl wordt dit zó makkelijk gemaakt dat écht iedereen er mee aan de slag kan. Zo zal er al een basisidee door de klant neergezet worden en is het aan jou (of een grafische vormgever, content specialist, etc.) om deze te perfectioneren. De klant zal zich op deze manier gehoord voelen… Wat wil je nog meer?!
Lees verder: Eigen foto's of stockfoto's: welke gebruik je?