Voor Bloggers serie
In onze serie 'Voor Bloggers', gelanceerd in oktober 2021, nemen blog- én techexperts je mee in de wereld van het bloggen. Wat moet je weten over Google? Wat gebruiken de experts om hun websites nét dat zetje extra te geven en meer.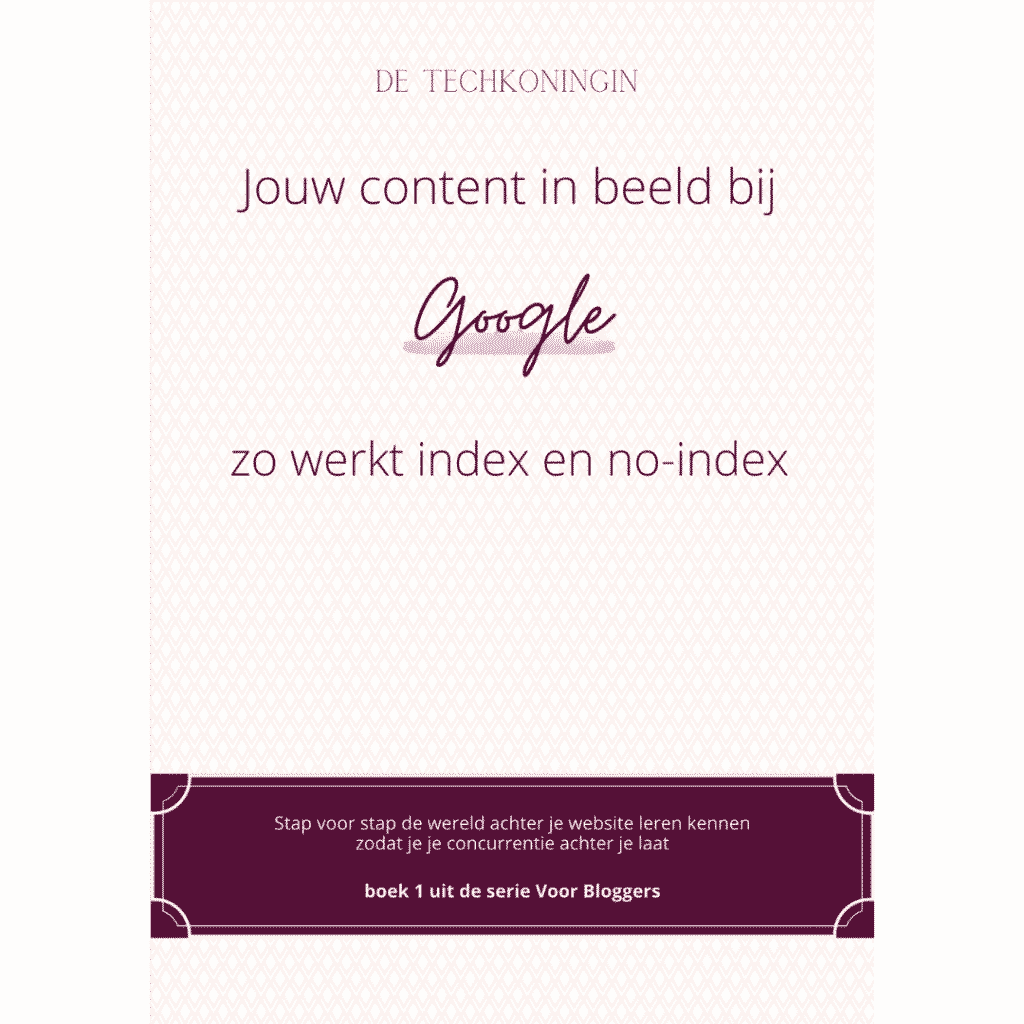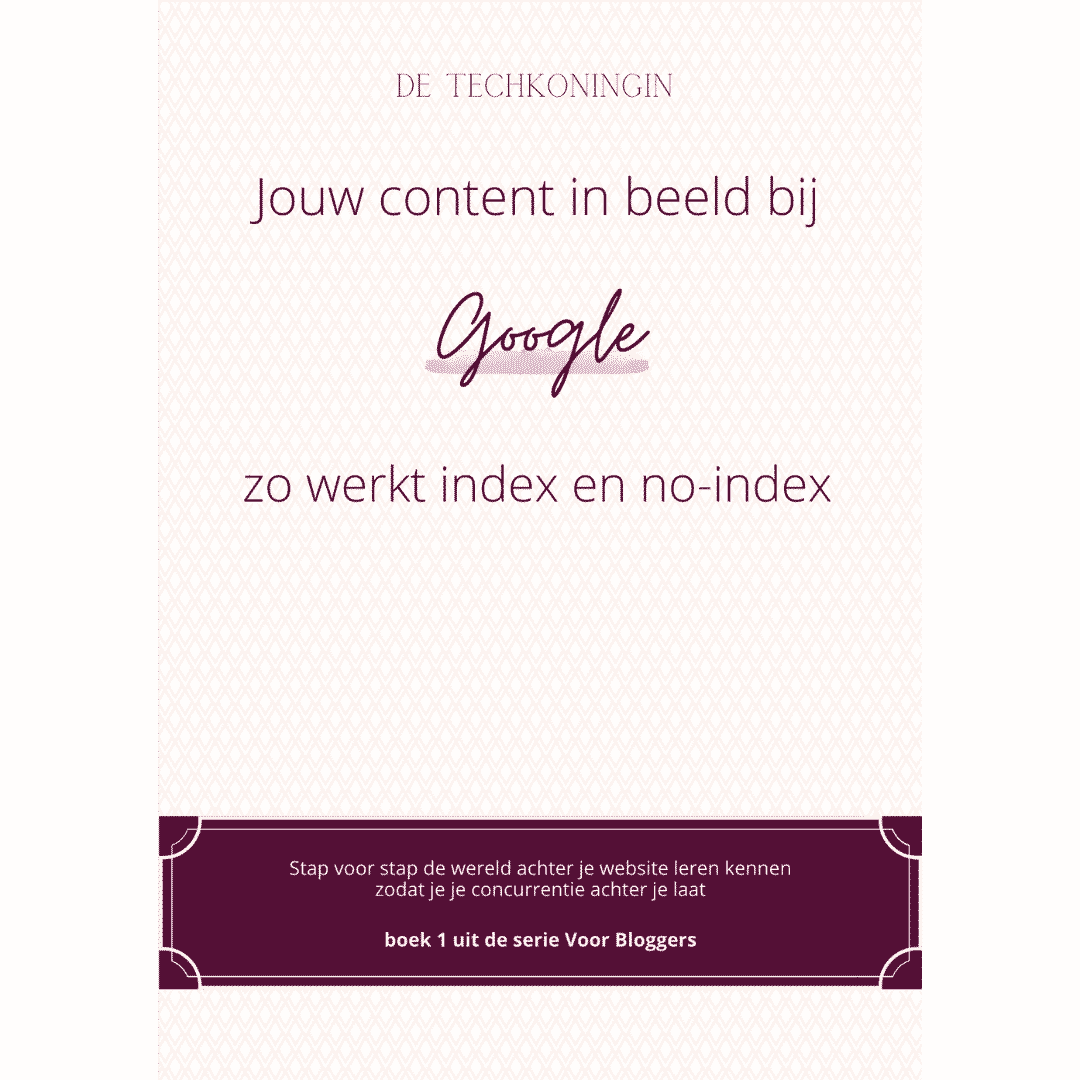 E-book Jouw Content in Beeld bij Google – zo werkt index en no-index
Het eerste boek in de reeks 'Voor Bloggers'. In dit e-book leer je de basis SEO voor bloggers. Namelijk: index en no-index. Hoe werkt de index van Google? Hoe weet je of je blogpost geschikt is voor het algoritme van zoekmachines en hoe maak je niet-relevante content relevant? Dit én meer leer je in dit e-book.
Na aanschaf heb je direct toegang tot dit naslagwerk!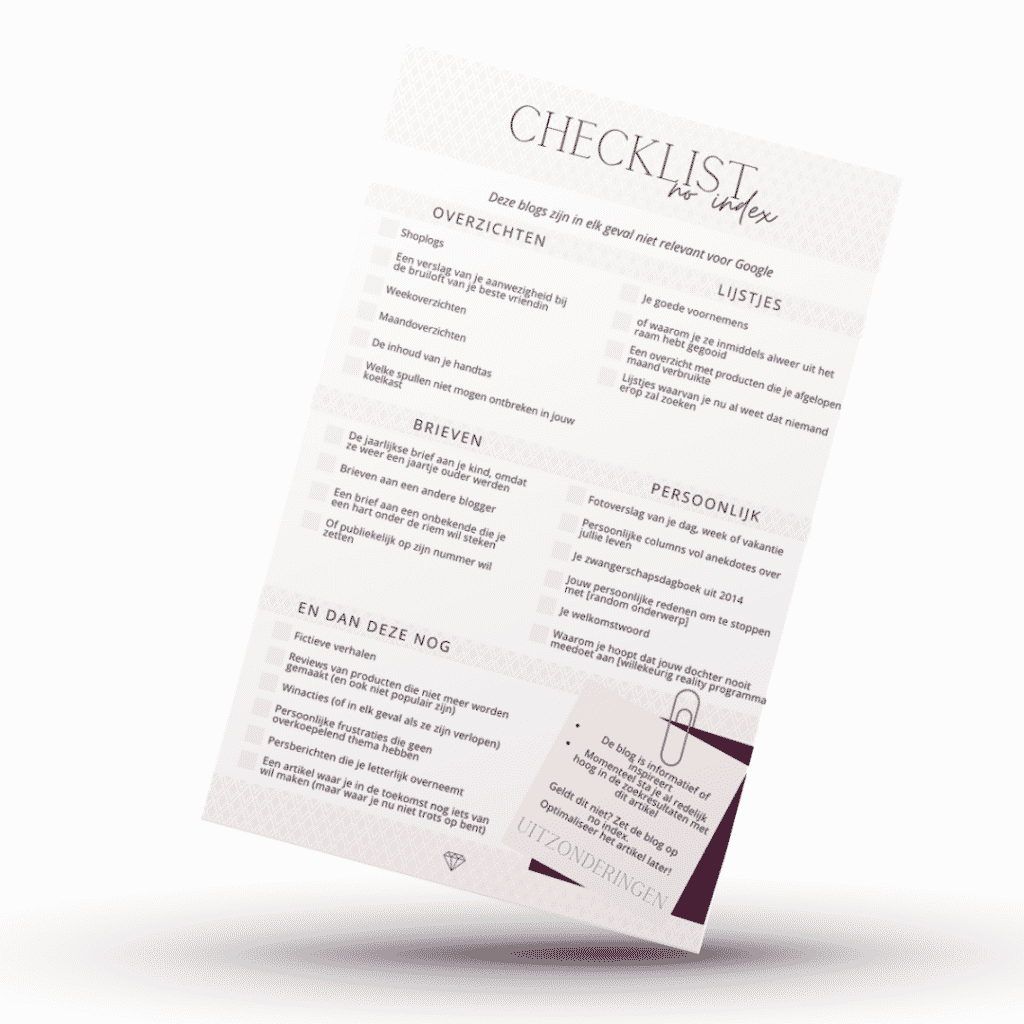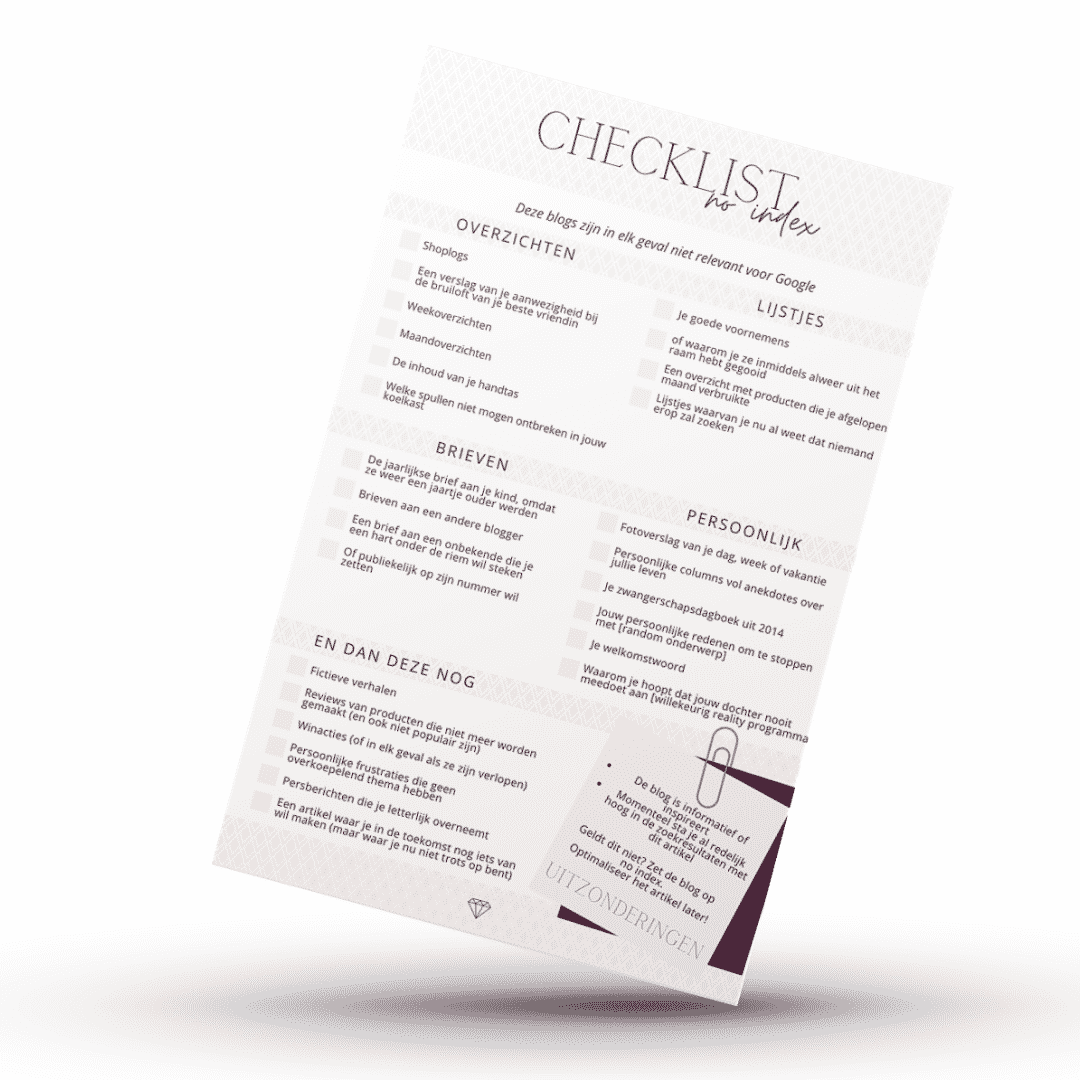 Checklist: deze artikelen zet je op no-index printable
Een handige printable die je overal kan ophangen of bij de hand kan houden. Je kan hem zo vaak printen als je wil: handig als naslagwerk wanneer je aan het optimaliseren bent of aan het schrijven!
Na aanschaf heb je direct toegang!