Dit is waarom Bitcoins interessant zijn voor jou als ondernemer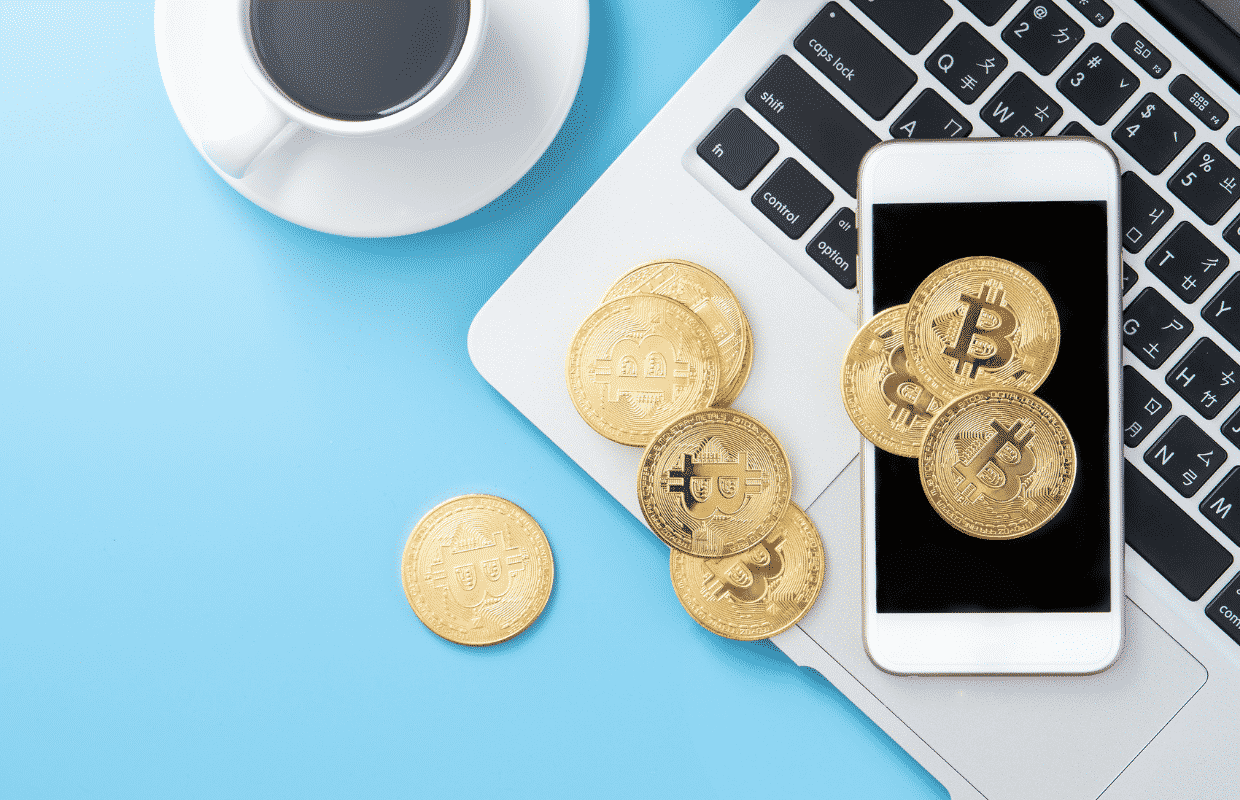 Als ondernemer ben ik altijd op zoek naar manieren om mijn inkomen te vergroten. Sommige mensen beleggen in onroerend goed of in aandelen, maar het is op dit moment haast onmogelijk om in onroerend goed te beleggen. Daarnaast is het nadeel bij aandelen dat je nooit een klein stukje aandeel koopt. Je moet altijd hele eenheden kopen. Dat is met cryptocurrencies zoals bitcoin wel anders!
In dit artikel lees je waarom bitcoins en andere cryptovaluta interessant zijn voor jou als ondernemer.
Wat is een bitcoin?
Een bitcoin is een elektronische valuta die in 2009 is ontwikkeld door Satoshi Nakamoto. Het kan net als elke andere valuta worden gebruikt om goederen en diensten te kopen en verkopen, maar zonder de centrale bank of overheid erachter, dus het is "gedecentraliseerd". De munten worden gemaakt door gebruikers die ze "mijnen" door rekenkracht te lenen om de gegevens van andere gebruikers te verifiëren.
Bitcoins kun je als betaalmethode accepteren
In de begindagen van Bitcoin was er veel discussie over het gebruik ervan als valuta. Veel mensen waren nogal sceptisch over deze nieuwe technologie en het gebrek aan regelgeving eromheen. De laatste jaren beginnen echter steeds meer ondernemers het potentieel in bitcoins te zien. Er zijn gelukkig steeds meer (online) winkels die bitcoins als betaalmiddel accepteren.
Er zijn zelfs mensen die alleen nog maar met bitcoins werken, zoals de familie Taihuttu, die alles verkochten en in bitcoin investeerden en daar nu ook geld mee verdienen.
Bitcoins gebruik je om in te investeren voor later
Heb jij een pensioen? Als je ondernemer bent, is je antwoord waarschijnlijk: "Nope", of heb je je pensioen verspreid in allerlei potjes! Je kan bitcoin of andere cryptovaluta gebruiken om in te investeren. Niet voor de korte termijn. De kans dat bitcoin nog meer waard wordt in de aankomende jaren tot decennia is aanzienlijk. Er zijn namelijk genoeg aanwijzingen en geruchten dat de bitcoin koers binnen enkele jaren de 100.000 dollar aantikt. Als jij je bitcoin hebt gekocht voor 700 dollar of zelfs voor 40.000 dollar, heb je wel een mooie winst te pakken.
Het voordeel van crypto is dat je niet meteen 1 hele bitcoin of een hele munt hoeft te kopen. Je mag namelijk ook een beetje kopen. Dus als jij 5 euro hebt om te investeren, koop je voor 5 euro bitcoin. Als de waarde nu 50.000 dollar is en over een jaar 100.000 dollar, is jouw 5 euro 10 euro waard geworden. Maar let op: je waarde kan natuurlijk ook dalen. Daalt het? Panikeer niet en HODL: verkoop nooit in paniek je bitcoin.
Varieer in je investeringen
Nee, gooi niet al je geld in één munt. Net zoals we het spreekwoord 'Je moet niet op één paard wedden' kennen, geldt dit ook voor je investeringen. Zo heb ik persoonlijk aandelen in een aantal partijen waar ik achtersta en heb ik geïnvesteerd in enkele crypto's, waaronder bitcoin. Elke maand koop ik een beetje bij.
Werk alleen met geld dat je kan missen. Investeer bijvoorbeeld elke maand of elk kwartaal een deel van de winst in crypto voor je toekomst. Je toekomstige jij bedankt jou! 😉