De belangrijkste termen in crypto uitgelegd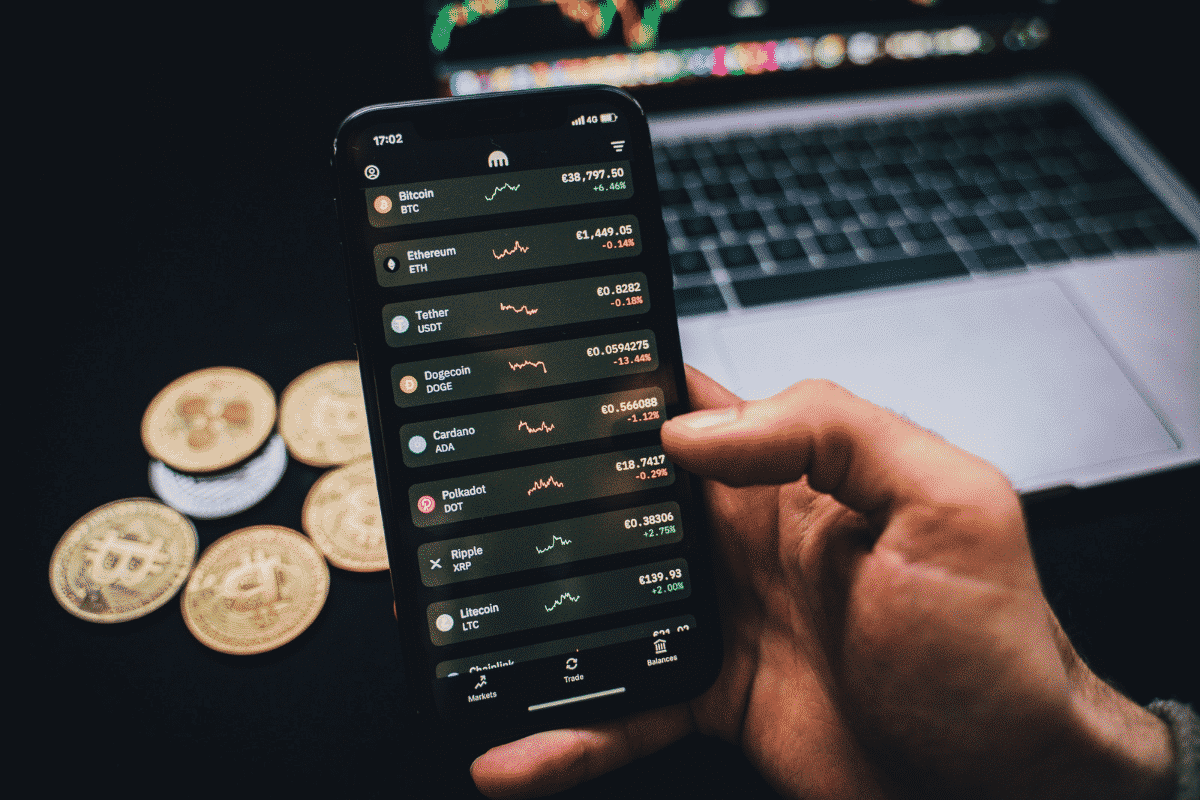 Na de all-time high van bitcoin in november 2021, lijkt het enige wat de Bitcoin koers nu doet, is dippen, oftewel: dalen. Als je in crypto hebt geïnvesteerd, heb je wellicht de neiging om alles er weer uit te halen. Laat nog maar even staan! Wellicht voel je er ook niets voor om opnieuw te investeren, maar wist je dat het juist handig is om te investeren als een munt waarin je geïnteresseerd bent, laag staat? Nee, je weet het dieptepunt niet, maar de kans dat de munten weer omhoog gaan, is zeker aanwezig! In dit artikel lees je de belangrijkste termen in crypto en leer je dus ook waarom je even lekker van je munt af moet blijven of juist moet investeren.
Wat zijn altcoins?
Een altcoin is een munt die geen Bitcoin is: het is een alternatieve bitcoin dus. Er zijn ontzettend veel alternatieven voor bitcoin, maar wat we zien is dat wanneer Bitcoin stijgt of daalt, de andere crypto's vaak mee stijgen of dalen. Leg bijvoorbeeld de Vechain koers naast die van Bitcoin en je ziet dat de daling en stijging op elkaar lijken. Betekent het dat de altcoins altijd de koers van die van Bitcoin volgen? Absoluut niet! Zo heeft ADA (van Cardano) enkele maanden geleden een behoorlijke stijging doorgemaakt, terwijl al het andere daalde. En dit geldt voor meer altcoins.
Er zijn duizenden altcoins. Dit lijkt wellicht overdreven, maar door de komst van veel verschillende crypto, kan bitcoin zich verder ontwikkelen en kan er geëxperimenteerd worden door middel van altcoins. Daarnaast is concurrentie natuurlijk hartstikke gezond!
Bear market en bull market, wat betekent dit?
Als je aandelen hebt of crypto, dan hoor je wellicht de termen 'bearish' of 'bullish' of bear market en bull market. Met deze termen wordt een langere periode van groei of daling bedoeld.
Bij een bull market stijgen de prijzen: er is een groei in de waarde van de munt en dit is een langere periode. De reden dat we 'bull market' gebruiken, is omdat een stier zijn prooi omhoog slingert met zijn hoorns.
De bear market is daarom exact het tegenovergestelde: een beer slaat met hun klauw de prooi naar beneden.
Wat betekent HODL?
Dan de term die je vast vaker voorbij hebt zien komen: HODL! De eerste keer vraag je je wellicht af of iemand 'hold' verkeerd heeft geschreven en eigenlijk kunnen we dat oorspronkelijk wel zeggen. Voor we daarin duiken, wil ik eerst benadrukken wat het betekent.
HODL betekent heel simpel: houd je crypto vast. Laat je niet leiden door angst als je je geld ziet verdampen en verkoop het niet uit paniek.
Dan nu het verhaal. In 2013 schreef GameKyuubi op een forum dat hij de meest slechte trader ooit was. Hij is geld kwijtgeraakt door te verkopen terwijl het zakte en uiteindelijk heeft hij een hele (dronken) uitleg geschreven waarom hij nu zijn bitcoin vasthoudt, oftewel 'I AM HODLING'. De term is zijn eigen leven gaan leiden en heeft nu zelfs een nieuwe betekenis gekregen, namelijk: Hold On for Dear Life, oftewel: wil je verkopen uit angst, houd je crypto dan vast. Want het stijgt vast wel.
Dan nog een stukje advies
Wat je ook doet, investeer nooit met geld wat je niet kan missen. Als de markt instort en je kan het je niet veroorloven, investeer niet met dit geld. Ik zet elke keer als ik een betaling binnen heb gekregen, 2.5% apart en die investeer ik in crypto. Zo koop ik dus in delen en heb ik dus gekocht terwijl de munten megahoog stonden maar ook nu, nu ze laag staan. Mijn bedoeling is dat ik er ooit mijn pensioen van kan betalen. Bedenk dus een doel en zie het niet als een quick iets om rijk te worden.