8 slimme marketing tips voor bloggers en online ondernemers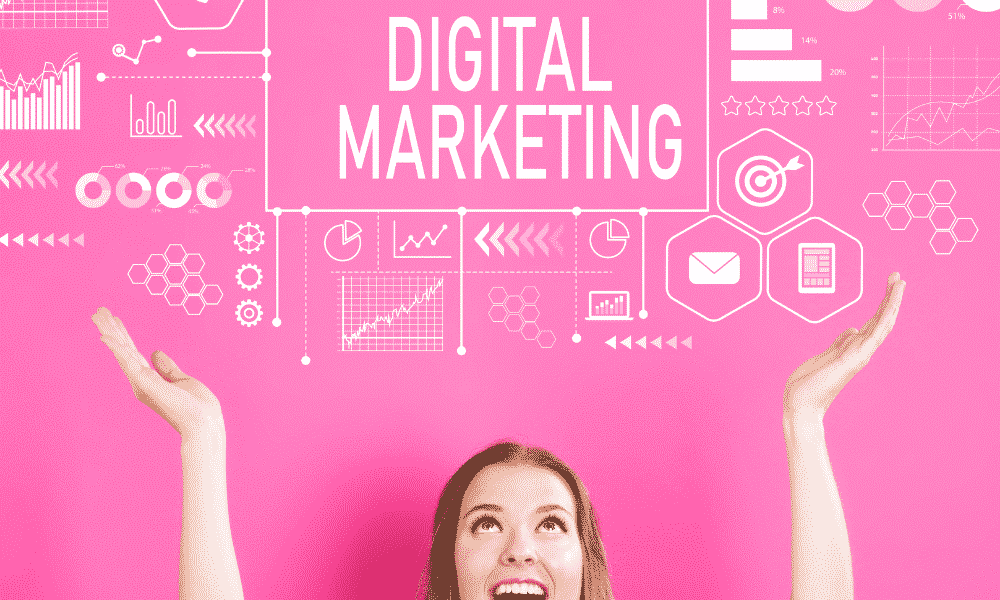 Dankzij internet hebben we de mogelijkheid om duizenden – en zelfs miljoenen! – mensen te bereiken. Op het moment dat je bedrijf iets is waar je je ziel en zaligheid in stopt, wordt dit nog leuker! In dit artikel lees je 8 slimme marketing tips voor bloggers en online ondernemers.
Wees niet bang om jezelf te verkopen
Het voelt raar om te roepen hoe fantastisch jouw product is, dat iedereen én hun hond het moet kopen en dat elke dag, 10 keer per dag. We hebben al gauw het gevoel dat we spammen en potentiële klanten helemaal gek maken met onze reclame. Maar dit zit vooral in je eigen hoofd. Heb jij het gevoel dat je dood wordt gegooid met trailers van nieuwe tv-programma's? Of vind je de reclameposters op stations voor een nieuw boek waarvan de uitgever hoopt dat het een besteller wordt, not done? Nee toch? Nou, waarom zou jij geen reclame mogen maken dan? Juist!
Huur een expert in
Even doorgaand op het verkopen van jezelf: vind je dit echt eng? Huur dan een specialist in online marketing in. Besteed uit wat je kan en wil uitbesteden! Zo heb ik mensen die het klantcontact kunnen onderhouden, zodat ik kan doen waar ik goed in ben: schrijven en programmeren. Als online ondernemer of blogger ben je vaak van alle markten thuis. In het begin moet dit wel, want je hebt geen budget. Je bent waarschijnlijk al blij als je je kosten eruit hebt en íets van een salarisje kan uitkeren. Dat is niet erg. Maar als je al even onderneemt, komt er een moment dat je onderdelen gaat uitbesteden. Kiezen voor een expert die je kan helpen met de punten die we hier hebben benoemd, is de eerste logische stap!
Gebruik foto's
Foto's zijn van wereldbelang. Nee, je hoeft niet meteen een dure fotograaf in te huren (wel leuk om een keer een fotoshoot te doen), maar je moet wel goede foto's hebben. Ben je zelf geen goede fotograaf? Overweeg dan stock photos te gebruiken. Ja, het kan zijn dat andere mensen dezelfde foto's gebruiken, maar een foto is beter dan geen foto. Veel mensen zijn visueel ingesteld en klikken op een artikel of lezen een stuk tekst vanwege de foto die erbij staat. Het is één van de redenen waarom Instagram zo groot is geworden en waarom artikelen in tijdschriften worden 'opgeleukt' met foto's. Dat is niet omdat het nutteloos is: het trekt de aandacht! Een goede plek om stock photos te vinden, is Canva!
Weet hoe SEO werkt
SEO, oftewel zoekmachineoptimalisatie, is weten hoe je hoger scoort in Google en andere zoekmachines. Als er weer eens problemen zijn bij Facebook waardoor Instagram en Facebook niet te bereiken zijn, is het maar wat fijn dat je klanten je nog steeds weten te vinden dankzij Google! Leer over SEO of huur een expert in op dit gebied. Het is echt zonde als je hier je kansen laat liggen.
Snap wie jouw ideale klant is én schrijf voor hen!
Niet iedereen is jouw klant en dat is totaal oké. Ik heb het veel over bloggers en online ondernemers. Ik weet dat ik een bloemist in mijn stad minder goed kan helpen dan dat ik mijn ideale klant kan helpen. Sterker nog: ik wil liever mijn ideale klant helpen dan de bloemist in mijn stad! Schrijf dus met jouw ideale klant in gedachten. Dat kan zijn met veel gevloek en felle kleuren, zoals Ash Ambirge doet op haar site The Middle Finger Project. Het kan ook zijn dat je juist klanten aanspreekt die totaal niet houden van gevloek. Voel dit aan en schrijf ernaar!
Luister naar de mensen die je idee dom vinden
We houden van jaknikkers: mensen die jou vertellen hoe goed jouw idee wel niet is. Waarschijnlijk heb je een grootste fan in je omgeving in de vorm van je partner, je ouder of je beste vriendin. Wat fijn! Luister vooral naar hen, want zij zorgen ervoor dat je gemotiveerd blijft en weet dat je idee goed is. Maar luister ook naar mensen die je idee dom vinden. Waarom? Ze zijn wellicht niet je ideale klant en dan leer je daar weer wat meer van. Je kan juist ook de 'gaten' in je ideeën vinden door te praten met mensen die je idee stom vinden. Zo heb jij een nog sterker product én geloof je meer in je bedrijf.
Hergebruik content
Waarschijnlijk maak je ontzettend veel content, zonder dat je het doorhebt: blogartikelen, Instagram posts, appjes, mailtjes die je stuurt en gesprekken die je voert. De kans is groot dat je dit steeds maar op één plek gebruikt. Maar wist je dat het echt prima is om je content te hergebruiken? Een blogartikel kan prima in delen op je Instagram account (scheelt weer veel brainstormtijd), appjes die je stuurt met grappige anekdotes over je werk, kunnen ook weer in een mail – tenzij je een klant belachelijk maakt.
Lees, lees en lees nog wat meer!
De laatste tip: lees. Lees ontzettend veel. Lees blogposts, boeken, artikelen en alles wat los en vast zit. Je leert ontzettend veel hierdoor. Of het nu fictie of non-fictie is, de kijk van andere mensen op dingen helpt enorm. Ik lees op dit moment enorm veel non-fictie en dat helpt mij om focus te kunnen leggen in mijn werk én tips te geven aan mijn klanten!
Marketing is iets wat je bedrijf kan maken of breken. Als je je product niet verkoopt, heb je geen klanten. Het is niet altijd makkelijk om een online ondernemer te zijn, maar met bovenstaande tips kom je al een stuk verder!