3 redenen waarom je bedrukte bedrijfskleding nodig hebt
#Marketing

,
#Ondernemerschap en Carrière

,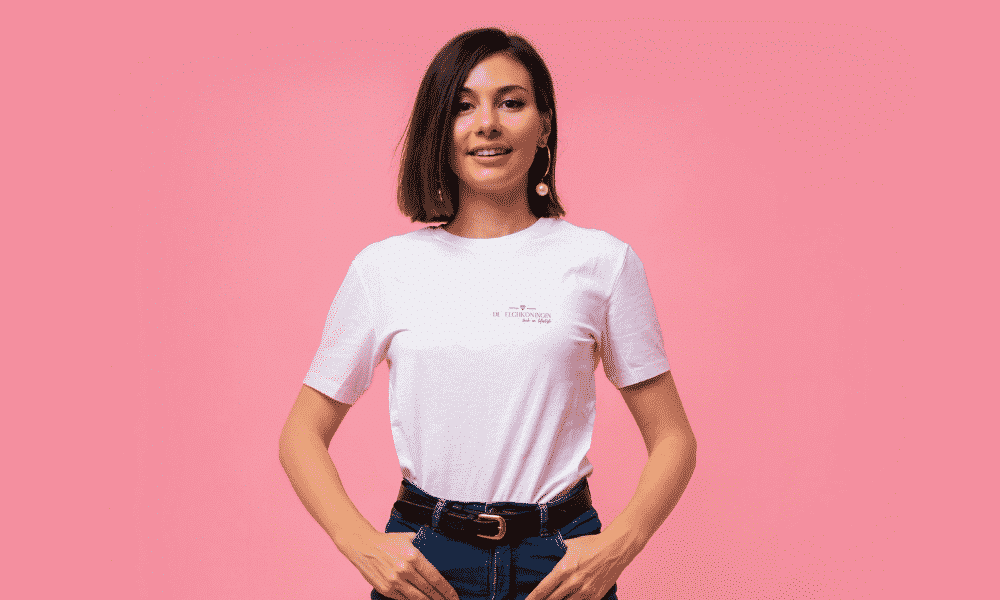 Als ondernemer komt er een moment dat je bedrijfskleding moet of wil dragen. Er zijn veel redenen waarom je zou moeten investeren in bedrijfskleding. De drie belangrijkste bespreken we in dit artikel zodat jij weet waarom je bedrukte bedrijfskleding met jouw logo nodig hebt!

Bedrukte polo's tonen dat je nadenkt over hoe je je bedrijf representeert
Stel, je gaat met je team naar een conferentie, jij betaalt waarschijnlijk als eigenaar van het bedrijf. Je medewerkers representeren daar jouw bedrijf. Stel je voor dat je een teamlid hebt dat daar met een kapotte broek aankomt, een shirt met gaten – of erger, een shirt met een overtuiging erop die jij met je bedrijf echt niet steunt en dit schrikt een potentieel nieuwe klant af. Dan baal je! Polo's bedrukken voor je bedrijf is dan echt het minste wat je kan doen! Zo krijg je geen discussies over geschikte kleding voor bijvoorbeeld een conferentie of andere bijeenkomst.
Het maakt je team trots
Wellicht vond je het idee van het dragen van bedrijfskleding in je tienerjaren verschrikkelijk. Je draagt vaak tweedehands shirts en soms ben je nu eenmaal niet trots op de plek waar je werkte. Als het goed is, is dat nu anders. Je bent trots op je bedrijf of het bedrijf waar je voor werkt. Toen ik 17 was, werkte ik in een dierentuin. Apetrots (haha) was ik! Ik kleedde me thuis al om en zat een uur in de bus met het logo van de dierentuin op mijn linkerborst. Dat ik in de winkels werkte en niet met de dieren, maakte mij niets uit. Het was echt een droombaan!
Zelfs nu ik in de dertig ben, houd ik nog van t-shirts of polo's van bedrijven waar ik fan van ben. Zo is het in de softwarewereld gebruikelijk om bedrukte polo's of t-shirts uit te delen op conferenties. Het is goedkope reclame voor hen en ik heb minder kleding nodig!
Het is duidelijk voor (potentiële) klanten
Als je een winkel hebt, is het wellicht logisch dat je team bedrijfskleding draagt. Zo krijg je geen 'Ik werk hier niet' taferelen, omdat je team duidelijk herkenbaar is. Maar wist je dat bedrijfskleding ook handig is voor teams in bijvoorbeeld de IT? Wellicht stuur je regelmatig nieuwsbrieven. Je klanten herkennen je mails door je e-mailadres, laat ze je ook herkennen door je bedrijfskleding! Nu de restricties langzaamaan minder worden, betekent het dat we straks ook weer naar conferenties en netwerkbijeenkomsten kunnen! Het is dan fantastisch als iedereen aan jou ziet waar jij – en je eventuele teamleden – van bent! Het is ook meteen een leuke opening voor mensen om een gesprek te starten.
Zo ging ik regelmatig naar PHPBenelux. Daar waren bedrijven als CoolBlue en Digital Ocean altijd te herkennen aan hun shirts. Handig als ik een praatje wilde maken!